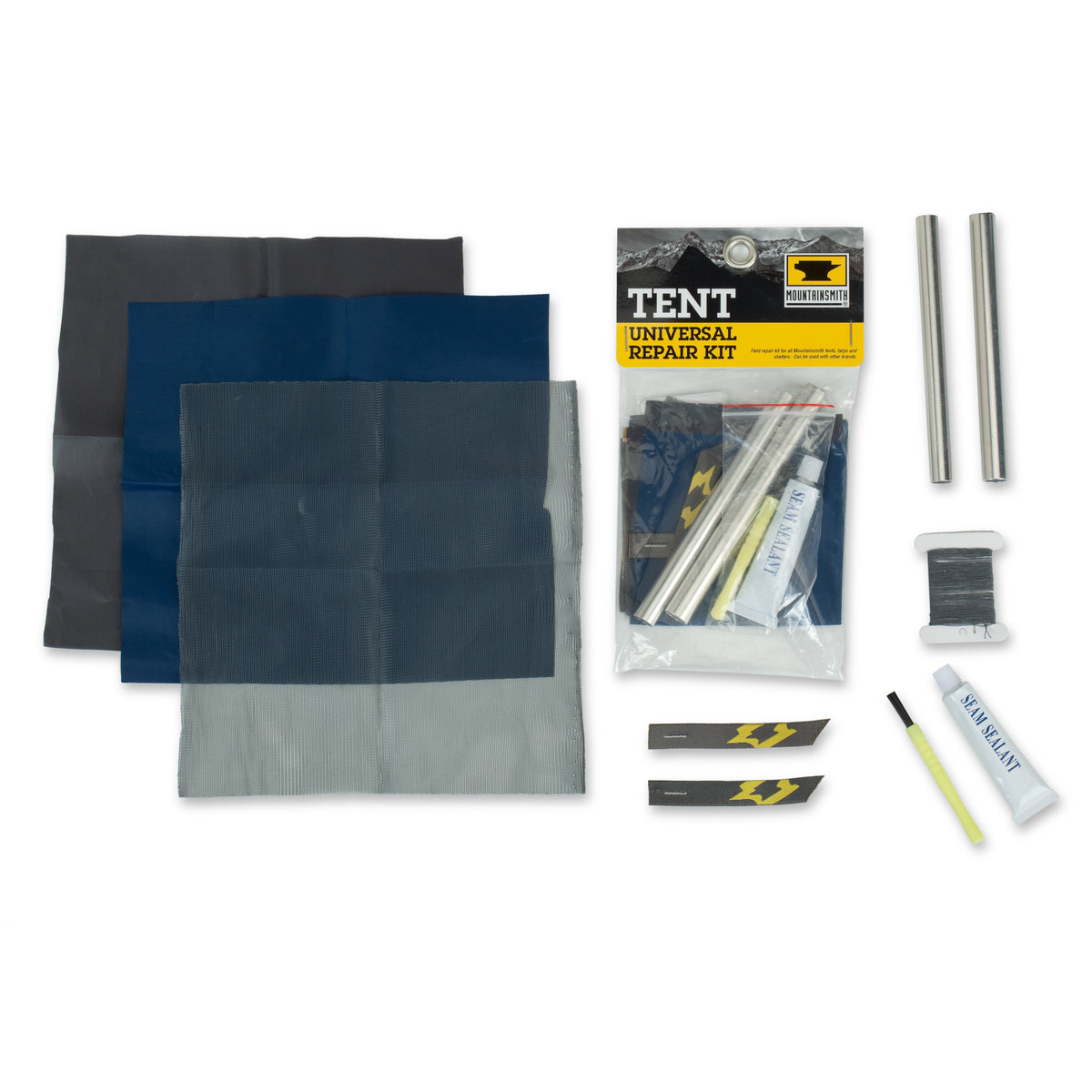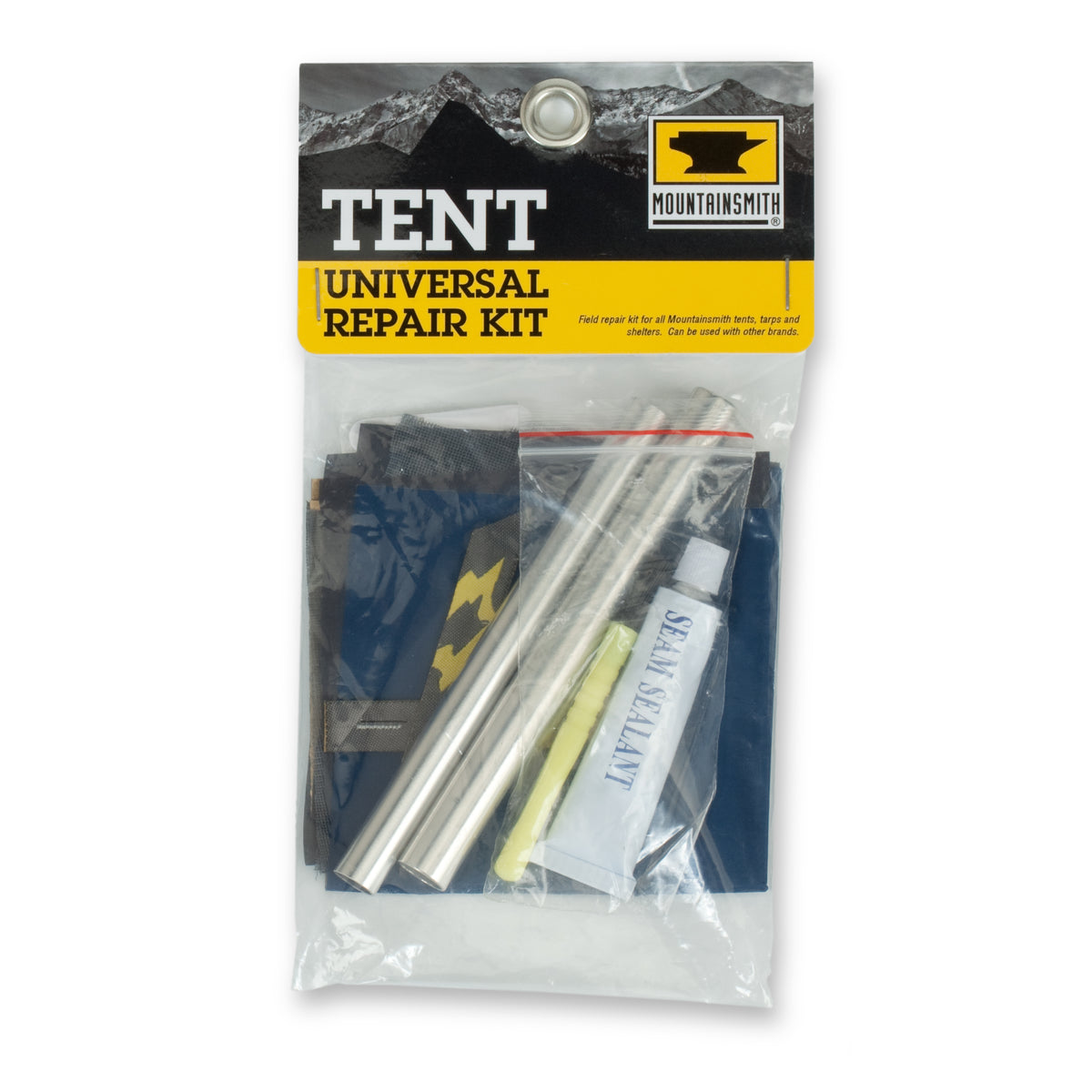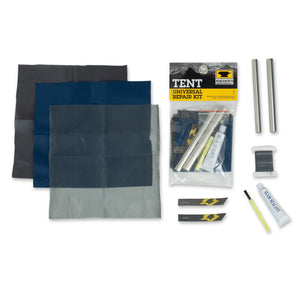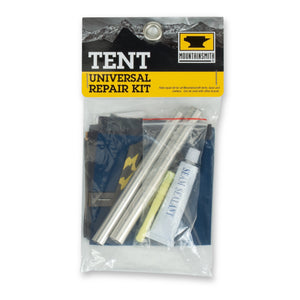 Tent Field Repair Kit
Tent issues happen, and it is better to be prepared than to be stuck in the elements. This field repair kit will solve most of your typical malfunctions.
Nature is unpredictable. Be prepared with this universal field repair kit, complete with two tent pole repair sleeves, a No-See-Um mesh repair patch, a tent body/floor repair patch, needle and nylon thread, seam sealer tube, an adhesive patch, and replacement zipper pullers. The kit is built for all Mountainsmith tents, tarps, and shelters, but can be used with other brands.
FEATURES
Tent pole repair sleeves (x2): 1 up to 9.5mm, 1 up to 11mm
No-See-Umm mesh repair patch (x1)
Tent body/floor repair patch (x1)
Needle & nylon thread
Seam sealer tube (x1)
Adhesive patch (x1)
Replacement zipper pullers (x2)
MATERIALS
No-See-Umm mesh repair patch (x1)
Nylon thread
DIMENSIONS
Tent pole repair sleeves (x2): 1 up to 9.5mm, 1 up to 11mm
WEIGHT
WE THINK YOU'LL LIKE THESE