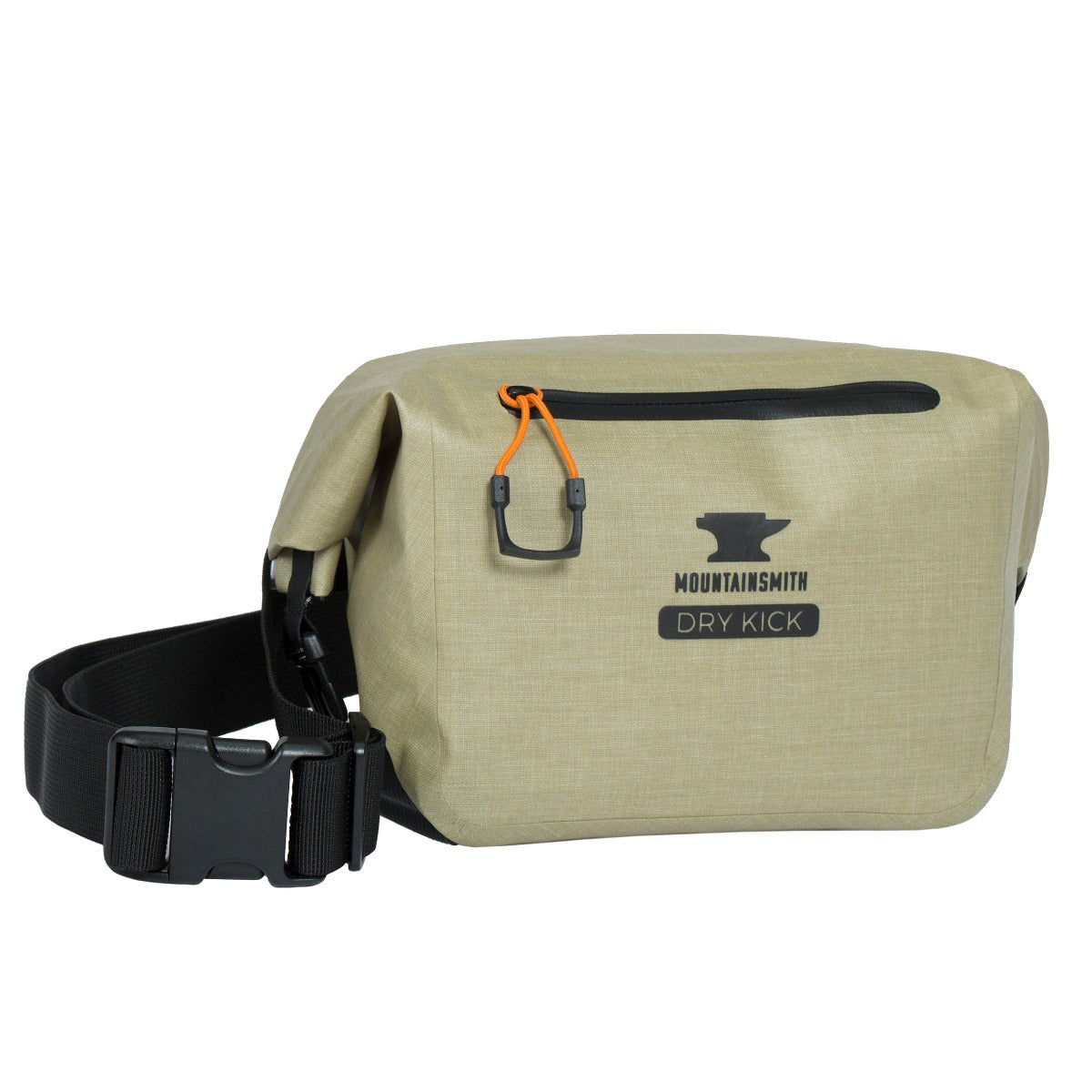 Dry Kick
Whether you wear it as a lumbar pack, clip it to your backpack or slide it in as a stuff sack, the Dry Kick is the go-to waterproof, roll-top solution for adventures in the elements.
The Dry Kick is as versatile as it is waterproof, making it the ultimate weatherproofing side kick. Built with 500d TPU coated Nylon, RF welded seams, waterproof zippers, and a waterproofed roll top, keep your valuables (phones, cameras, first aid kits, snacks, fresh undies) dry on the water and in the rain. The Dry Kick includes a 1.5" removable waistbelt and has two closing options with reversible buckle hardware, meaning you can customize your gear carry and transform the pack into a lumbar pack, cross-body sling, outside pack storage, or stuff sack.
All Mountainsmith products come with the Forged for Life Guarantee, the official Mountainsmith lifetime warranty.
FEATURES
Zippered front panel accessory pocket (IPx7 rating)
1.5" removable waistbelt
Two closing options with reversible SR buckle hardware
MATERIALS
500d TPU Coated Nylon
Waterproof zipper
DIMENSIONS
Dimensions: 6.5 x 9 x 4 (L x H x D)
Waistbelt: 24" - 48"
VOLUME
CAPACITY
WEIGHT
WE THINK YOU'LL LIKE THESE